WELCOME TO JUSTLOOK FACE RECOGNITION
SYSTEM !
OUR MISSION IS TO PROVIDE PROFESSIONAL SECURITY SOLUTIONS
Aditech JustLook is created with a clear focus on face identification system and its three important variations namely time attendance, access control and visitor management. We are committed to serve our clients with best biometric products available in the market. We believe to integrate customer's success and their ability to cope with advanced technologies.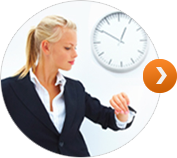 TIME ATTENDANCE SYSTEM
The software is created to calculate accurate attendance and punctuality of every employee .It is a revolutionized product that brings increasing efficiency and productivity of the employees which contributes in the overall development and growth of the company.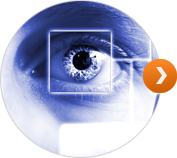 ACCESS CONTROL SYSTEM
For controlling unauthorized access of a sensitive area, this system is imparting a great contribution for securing the company's premise. With its user friendly and interesting features, it enables the users to customize the system in accord with their requirements.

Testimonials

We are very impressed with the time attendance solution provided by your company. With your high tech products, your professional services and friendly attitude for providing help at any moment add extra ordinary experience in our relationship.

Apollo Tyres Ltd, Mr Keyur Pandya (Group HR Manager)


your access control security solution helps us to protect our premises in our desired way. We are thankful to your high end security system and your accurate service to cope up with our security solutions.

Durga Processors Pvt Ltd

NAVIGATION LINKS
PRIMARY CONTACTS
If you have any questions or need any additional information we will be happy to hear from you. Your request will be processed within less than 24 hours, and one of our representative will certainly get back to you.
JUSTLOOK - FACE RECOGNITION SYSTEM
ADITECH INFOTECH PVT LTD
Ahmedabad, Gujarat

Call : 91-9227070102, 9327049217
COPYRIGHT
Aditechjustlook © 2013 • Privacy Policy